Testimonials from Students
As Courses on the web are new to most people, I am providing some testimonials students have sent about their participation. It has been a rewarding experience for me to teach on the web, but I will allow you to make up your mind from what is written below.
—Komilla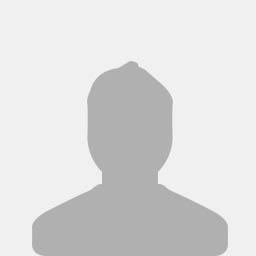 Komilla's foundation course is inspiring, fun, very structured and along with the manuals and downloads you are perfectly provided with all necessary information. I feel very blessed and lucky to be a student of Komilla and I am looking forward to the next lesson and the next course starting in March 2020!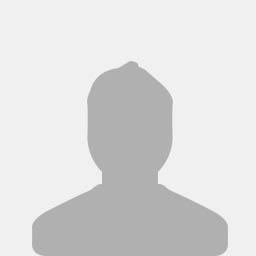 If you are looking for the fastest way to learn the secrets of vedic astrology online, you've come to the right place. Komilla has over 40 years of experience with Jyotish (started in 1979) and she's very generous in sharing her years of wisdom with her students. I'm currently a student in all of her four courses and I can tell you that despite having been an astrology hobbyist for over 15 years and possessing a library of the finest 40+ books in Jyotish, this is the single best investment I've made in my journey to learn vedic astrology. In addition to systematically sharing her knowledge, Komilla applies what she teaches in every class to the charts of every student so that we can understand the concepts better. You'll also have access to Whatsapp and Facebook groups that allow you to learn and share with your peers and other Jyotish experts. In terms of knowledge, I have learned more from her in this year than I have in the last 10 years. And from a financial perspective, I can foresee a 10x ROI on my investment in her class within the next 3 years. This has been an absolute win deal for me. Personally, despite the guru-dakshina, I'll never be able to repay the debt of having received this sacred-and-secret knowledge from Komilla. I can only hope to do so by treating this knowledge with respect and being ever grateful to my guru for sharing it with me. I encourage you to sign up for one or all of her classes and experience the same results.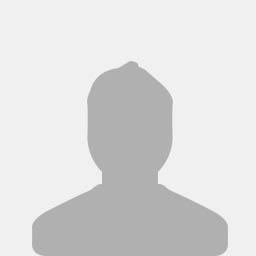 I have been interested in astrology for many years. One of the main reasons for this, to find answers to unsolved questions. I studied Western astrology to begin with but was still searching for more. Eight years ago I attended a Vedic astrology workshop, My interest grew and I decided it was time to visit India, the home of Vedic astrology, interesting history, culture. philosophy and so much more. I was very lucky to meet Komilla and joined her on one of her many trips, which I have enjoyed yearly for the past eight years. She explains and takes us to places we would normally not have a chance to see and experience. Her trips are so efficiently organised in every way with excitement and fun thrown in.! I have now joined her beginners class, in her Vedic astrology course. I am so enjoying the way she teaches, explaining everything slowly and clearly. She has helped me realize what a vast complicated subject it is, and so accurate.I look forward to every lesson , learning more and more. I recommend to everyone, who is interested in Vedic astrology, to start with Komilla's lessons, give a good basic grounding, so it is important to have a good foundation. I look forward to the more advanced courses. After the years I have been with Komilla I have learnt that it is important to join her trips to experience and appreciate the full ''Vedic Feel."' The trip also includes a conference to which Komilla invites well known astrologers to speak on different subjects, and we learn more! My only regret is that I never joined years ago. But they say it"s never too late to learn.!!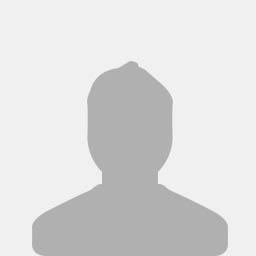 Komilla Sutton is a wonderful instructor of Jyotish~ she is a Brahmin. Her knowledge base comes from a lineage of Jyotish teachers from India. Komilla delivers the most authentic and the finest teachings. It is a privilege to be a student of The Foundations of Vedic Astrology Course with Komilla Sutton. Komilla's teaching style is elegant, calm and consistent. She implements a step by step approach to teaching the knowledge of Jyotish. The class manual is very comprehensive. The Weekly Class Videos with Komilla are the foundation of the course which include beautiful mantras, visuals, and added wisdom from her years of practice as a Vedic Astrologer. The weekly class videos are available for download after each class and are a great resource for class review, notes and cementing concepts. Komilla is always available to answer questions during the videos as well as any time via email. And I really appreciate the way Komilla points out what is important to memorize and what can be referenced. I also truly appreciate the personal development component of the class. Komilla offers networking opportunities with other students of Vedic Astrology via Facebook as well as face to face networking opportunities at conferences and small class settings throughout the year. Komilla's website is a treasure trove www.Komilla.com. Check it out!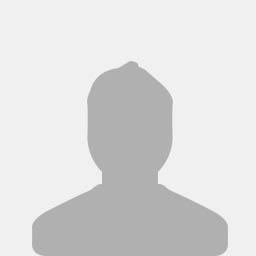 Komilla is a master astrologer and it's an honor to study with her. Her courses go deeply into the esoteric and mythological roots of Jyotish as well as its practical applications. Her teaching style is well-organized and breaks-down complex material so it's easy to understand.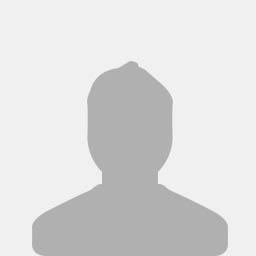 It has been a real pleasure studying and learning Jyotish with Komilla for the past 2 years. I have known Komilla for almost 10 years and always appreciate her teachings, calm disposition, and deep wisdom. Her knowledge of Jyotish is vast and insightful and I always learn something new even when I hear her give a similar talk. Her voice is so soothing and full of wisdom. I feel like it is like listening to a mantra when she speaks. Studying systematically with Komilla the past 2 years has helped me with my discipline in studying Jyotish and has been like a sadhana for me. All the classes are recorded so you can listen to the talk again or if you ever miss a class it will be available.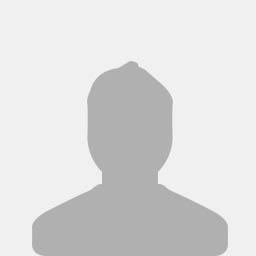 "Komilla's advanced course is an excellent way to keep on learning Jyotish once we have finished the first three levels and also a wonderful weekly Sadhana to regularly centre oneself in spirituality. A new theme is offered every year and Komilla researches every step in depth to offer more light to our knowledge. I would recommend this course to any serious student of Jyotish.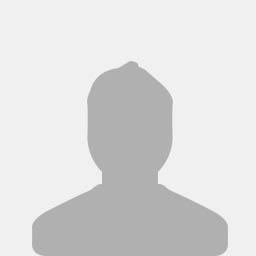 If you are looking for the fastest way to learn the secrets of vedic astrology online, you've come to the right place. Komilla has over 40 years of experience with Jyotish (started in 1979) and she's very generous in sharing her years of wisdom with her students. I'm currently a student in all of her four courses and I can tell you that despite having been an astrology hobbyist for over 15 years and possessing a library of the finest 40+ books in Jyotish, this is the single best investment I've made in my journey to learn vedic astrology. In addition to systematically sharing her knowledge, Komilla applies what she teaches in every class to the charts of every student so that we can understand the concepts better. You'll also have access to Whatsapp and Facebook groups that allow you to learn and share with your peers and other Jyotish experts. In terms of knowledge, I have learned more from her in this year than I have in the last 10 years. And from a financial perspective, I can foresee a 10x ROI on my investment in her class within the next 3 years. This has been an absolute win deal for me. Personally, despite the guru-dakshina, I'll never be able to repay the debt of having received this sacred-and-secret knowledge from Komilla. I can only hope to do so by treating this knowledge with respect and being ever grateful to my guru for sharing it with me. I encourage you to sign up for one or all of her classes and experience the same results. My best wishes.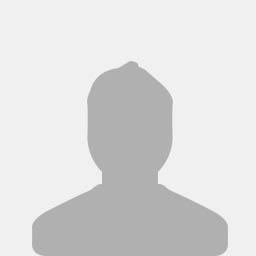 Jai Shri Krishna I am so lucky and that moment was the best time when I met you for the first time in 2015 and you accepted me as your student. It was a very big shift for me. Now after 4 years Vedic astrology study with you it has been amazing to still want to keep learning from you. Today I am working professionally on this and my study is helping me and my students and clients. And now I have a small space here for my office and for me it will be a big blessing if someday you could come to bless my place with your energy. Not only astrology, your support and guidance has been very helpful for me. Keep blessing me thank you thank you so much.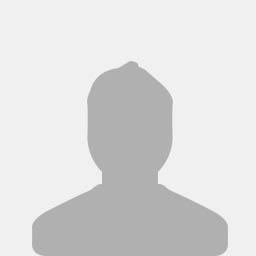 Komilla Sutton is one of the most organized teachers of Vedic astrology with copious and clear written materials and clear power points that allow the student to grasp abstract concepts. Having a teacher who is steeped in Vedic mantras and loves Vedic ceremony imparts a deep dharshan in her classes. I have been studying with her since 2014 and continue to do so because of her depth and clarity.
BR
Fairfield, IA USA 2018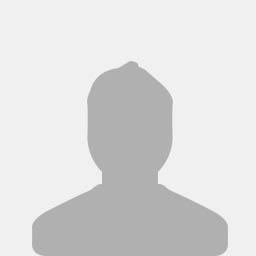 Komilla Sutton is an exceptional astrologer and teacher. Beyond simply teaching astrology, her insights and guidance have made a profound impact on my life. I heartily recommend her course to any serious student of Jyotish.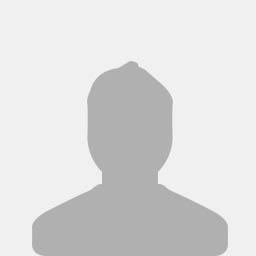 The course has given me confidence in my foundation of Jyotish and I look forward to taking the intermediate course. This is what I wanted after four years of dabbling. The information is presented very straightforward and the weekly format gives time to digest any new information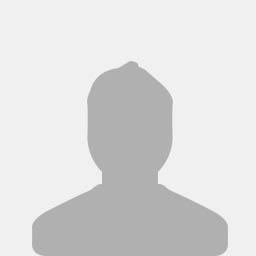 The Foundation course of Vedic Astrology is for me a continuous and wonderful discovery, I think Jyotish such a treasure chest full of true knowledge. Komilla is driving us on the way to the Light. Her teachings act on different levels according to the journey that our soul has undertaken, towards the self-realization.
Thank you with all my heart and soul to Jyotisha Guru, Komilla.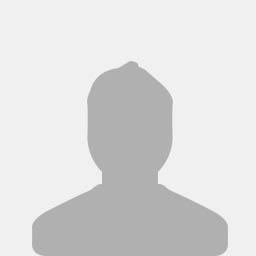 Komilla throughout the three years has been a steady and kind teacher. Firmly rooted in spirituality (where Jyotish belongs) it has been an inner and outer journey, and the course itself has been taught in a clear and simple way yet often complex and in-depth in retrospect. I wouldn't hesitate to recommend studying with such an authentic and wise guru. Thank you Komilla.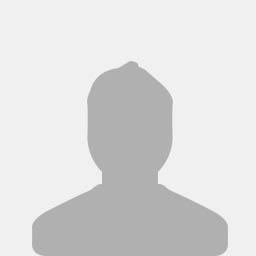 My experience through this year of learning was fabulous. Komilla took my hand and she showed me a vast knowledge in a simple way but with a deeper understanding. I had some previous knowledge but the course made me feel with more support and confidence and I also learned new subjects. The other important thing is Komilla does not only teach the classical techniques, she also teaches mantras, mythology and Vedic knowledge through astrological eyes. I feel that I am learning astrology on a spiritual path.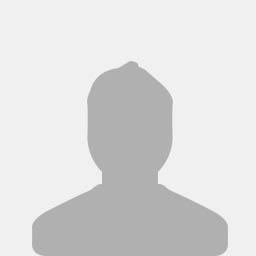 I highly recommend studying Vedic Astrology with Komilla Sutton as you will experience a comprehensive and illuminating immersion into Jyotish. Komilla is adept in explaining and teaching the technical, as well as the mystical elements of Vedic Astrology. Her years of experience as a Vedic Astrology practitioner and teacher are apparent through her deep insights and innate understanding of this ancient applicable body of knowledge. As a professional Western astrologer of 30+ years, it was important for me to find a teacher who could teach and translate Vedic Astrology in a way that I could understand and integrate into my existing body of knowledge of astrology and Vedic teachings. I feel blessed to have found Komilla Sutton and study with her as my teacher of Jyotish."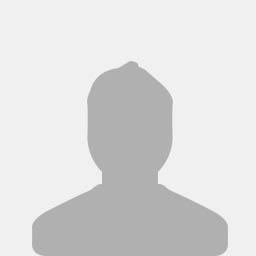 Studying with Komilla is such a delight, she is very structured, organized and clear in her explanations. Vedic Astrology is not easy to study because it is such a profound and precise science and there are so many details to learn, but with Komilla being such an expert not only in knowing her theme inside out but she makes it seem easy to learn and you lose your fears, she is also a wonderful joyful being, I am always looking forward to my next class. I am in my first semester and feel I have learned so much, but know I still have a long way to go. I highly recommend Komilla´s courses.
ADV
Bogota, Columbia 2018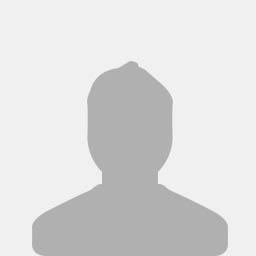 Foundations of Vedic Astrology by Komilla Sutton is a full breadth introduction to Vedic spiritual studies through the Jyotisha lens - with pure spirituality and pure intention. Using a methodical and logical progression, Komilla unfolds the complexities of Vedic science and art. Exactly what I was looking for to deepen my studies in Yogic culture and knowledge of the self. Komilla delivers the fundamental principles and heart of Jyotish with grace, respect and expansive knowledge.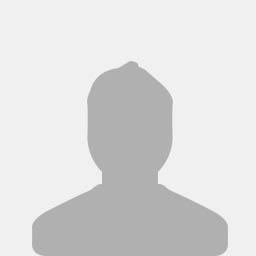 As a second-year student, I am enjoying putting pieces together from last year's foundation course. Having structured classes in video format really helps when reviewing the material and Komilla welcomes questions on current or past courses which is a great plus. Taking Komilla's course has given me insights about myself that I always questioned, it has been a blessing. I am glad I kept the momentum and continued after the foundation course. Really looking forward to year 3!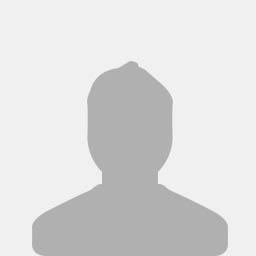 I am a second-year student with Komilla Sutton. Being so inspired after the first year, it felt very natural to continue into the second year. In her classes, she unfolds the mysteries of Jyotish through her layers of deep traditional knowledge and many years of personal study. I am very fortunate to have Komilla as my teacher. Highly recommended!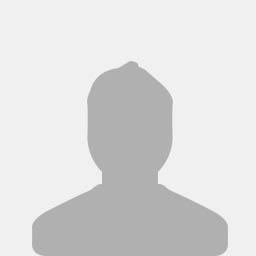 I discovered Vedic astrology many years ago through Komilla's insightful publications and have now had the privilege of studying with her for the last two years. I feel blessed to have her as my Jyotish Guru and have found her interpretations and teachings of classic Parashara, invaluable in casting light upon this ancient wisdom and helping me to understand it's mysteries. Her lessons are structured to gently unfold the great depth of information and detail that might otherwise remain hidden to a student. Komilla's approach is rooted in spiritual awareness and learning Jyotish with her has become an essential part of my Sadhana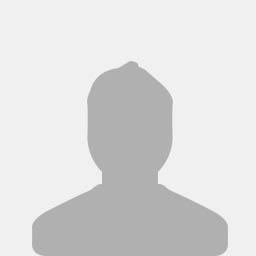 Prediction Techniques is an absolute must after completing the 2nd level. It provides multiple new concepts that open the windows to fine-tune astrological analysis and prediction, it has plenty of gems. My favorites were Prasna, Ashtakavarga, and Varshaphal. This course gives wonderful insights and techniques how to interpret and apply astrology when we want to inquire about a certain area of our life, some particular moment in time, where we are stuck with the choice, dilemma or a block. Prasna opens another chapter of divination in itself. It is more specific and target oriented than general astrology concepts. In a summary, 3rd level is super helpful.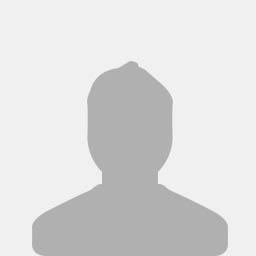 Komilla's online Foundation course is a wonderful way to start exploring not just the Vedicastrology, but the deeper layers of ourselves as well as becoming more aware of the "bigger picture" that we so often tend to miss out in our daily life. Komilla brings the vast complexity of this ancient science to an easily comprehensible manner using a variety of techniques – a great balance between the mythology and the 'science', well structured topic sequence, personal Sanskrit dictionary, extremely well written manual for all the references. I've learnt so much in just one year! Thank you Komilla, our sweet wonderful teacher.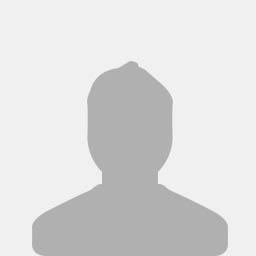 As a beginner student, I feel this class is giving me a great foundation. Komilla explains the material piece by piece which helps one assimilate the information. I really enjoy setting the tone for the class by chanting the mantras in the beginning of each lesson. It also helps to understand the material when she explains it not only by analyzing our chart but by also reviewing charts of public figures. I look forward to year two!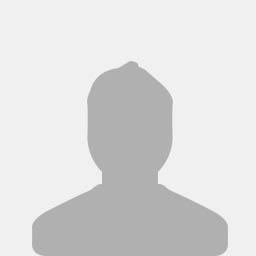 Komilla's three year program is very well structured and progresses in a way that makes this complex subject easier to learn. Komilla has a vast knowledge of Jyotish and is very patient with her students and encourages their questions. Every week the current topic is also looked at in the student's chart and this gives an invaluable insight into one's own chart. I highly recommend this program as it has enhanced my life in so many ways.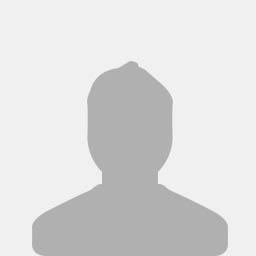 I am so honored, blessed and lucky to be part of Komilla's Class. I felt like it's been a calling for me…Komilla just held my hand and pushed me inside in this vast ocean of astrology…I am diving deep into it and finding the treasure which were unknown to me. I started understanding myself and the other people in deeper sense…I can understand where it is coming from how our birth can be an important factor in our life what we are …how we can understand in much better way and improve our life just knowing certain things about us and can work on. Komilla like a surgeon technically dissects the chart in death and shows you in and out of this ancient wisdom she deals the astrology in more philosophical way than just only technically. I would love Komilla forever for this wonderful gift she has given me…Thank you so much from the deepest core my heart for this beautiful gift.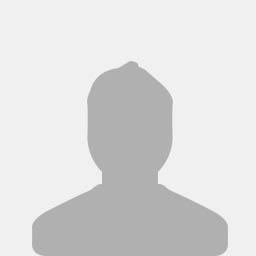 I have been studying with Komilla for many years from the Beginners course up to the Advanced courses and I can say that the continuous studies of Jyotish embellished and improved my life very much. The knowledge of Jyotish doesn't end with the fundamentals - the beginners course ís the door opener of a never ending adventure of diving deep - and the adventure of knowing yourself better (this is one of the biggest benefits of the Advanced Courses as Komilla discusses the topics based on the student's charts). Komilla is a great teacher who shares her profound knowledge with her students in a unique way. She knows how to impart profound topics in a structured and comprehensible way and the manuals and the downloads of the courses will enable you to go back to the topics even later - you will get your knowledge for life. I always had the feeling of getting the maximum support of Komilla. If you like studying and if you are looking for some fun (yes, it really is!) I can highly recommend Komilla's webinars.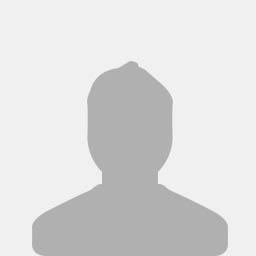 Since the time we first met Komilla Sutton at Rishikesh in March 2015 we have been her students of Jyotisha - Vedic Astrology. Her online Webinar classes are very well structured. The content of each lesson is well designed to combine Jyotisha and Spirituality. This blending is important for understanding the deeper personality. She is very giving. In the yearly conferences she unselfishly brings in other experts to deliver master lectures. At the same time she gives opportunity to her students (Young Talents) to present and express themselves and evolve. We adore her as a person and love her as a dedicated teacher. We are so happy to continue our study with her.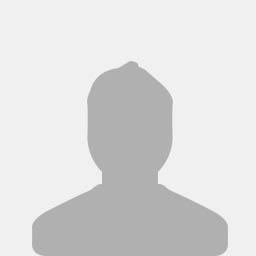 With Komilla, it is a spiritual journey as well as intense learning of Vedic astrology. The classes start with the chanting of the Mantras and that in itself has brought peace to my troubled mind. With great gentleness and empathy, Komilla unfolds and brings to light systematically, our life challenges we must face courageously due to our past Karmas (interpretative and predictive) and how we can soften the impact (remedial). Thank you for being such an inspiration!!!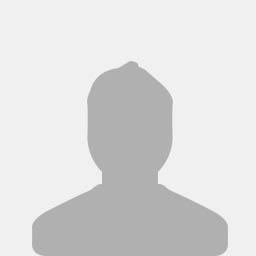 I had studied Jyotish for 5 years and read all of Komilla's books. I decided that I had enough background to study with Komilla in her Fundamentals class. I followed along well but her knowledge and insights helped to fortify my knowledge. The accompanying text is very thorough and could easily be a book. I highly recommend taking the Fundamental class Komilla is a marvelous teacher and gives thought provoking assignments to reinforce the principles being taught.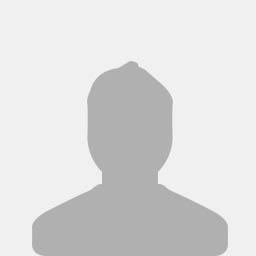 Komilla's lessons are interesting, deep, rich with examples, and very informative. She has the ability to present complex topics of Vedic astrology in a simplified and modern way, adjusted to times that we live in. Every lesson takes us, her students, into deeper understanding of ourselves and karma that we brought into this lifetime. The lessons provide excellent guidance and give different perspective on life. I feel very grateful to study with her, and to gain precious knowledge of Jyotish in these challenging times that we live in.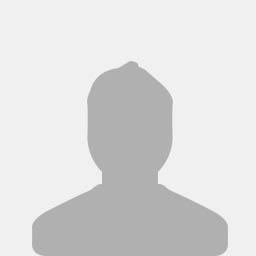 Rules of Interpretation much like the Foundations course is rich in detail but far more in depth and intricate than its predecessor. Komilla as a teacher is rich in vedic teachings, articulate and kindly helpful. Learning in a live online classroom is so accessible and makes all the difference being able to ask in the moment questions to which Komilla is a true fountain of knowledge.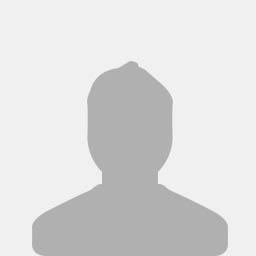 I have taken all of Komilla's courses. She has organised them in an easy to follow, interactive, and engaging manner, with a wealth of information. Anyone taking the courses, can be sure to receive a breadth of jyotish knowledge, which would otherwise take years to find. I highly recommend.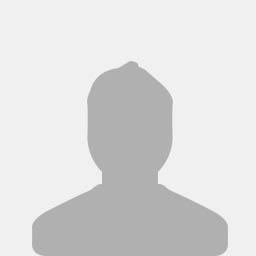 Studying foundation with Komilla has been a beautiful life enriching experience. The deep knowledge of jyotish she holds, that I'd previously touched upon in her books, has been brought to life in person. The weekly webinars have not only helped me to begin to grasp the fundamentals by insightful glimpses into our charts but has given me a spiritual grounding for the knowledge which is a source of comfort. Clarity of the science the has finally begun to unfold, along with to a deeper understanding of self.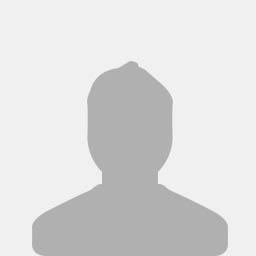 My experience in Komilla Sutton's Foundations of Vedic Astrology course has been incredible. Her ability to clearly articulate the ideas behind this profound science has allowed me to approach the subject like never before. Although there will always be more to learn with Jyotish, Komilla's class has truly helped me to lay a strong foundation for what will become a lifelong practice. I could not recommend this course more highly.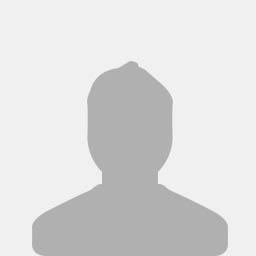 After a few years of studying Vedanta, I realized that I could achieve a deeper understanding of myself and how I live in the world through Vedic Astrology. I have found by taking the Foundation Course with Komilla Sutton, my spiritual self continues to unfold before my eyes on a deeper level than I could ever have imagined. Komilla teaches with a depth of knowledge, wisdom and experience that is hard to find in the western world. I entered the Foundation Course with no prior knowledge of Jyotish and with the layers of lessons, mantra and personal sharing, Komilla makes it possible to comprehend and apply the knowledge to daily life. I would highly recommend her courses to anyone who wants to learn Vedic Astrology.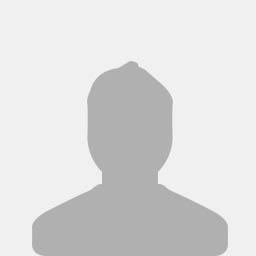 Komilla's Introductory class provides a wealth of information, in easily understood sections, to better understand the role of Vedic Astrology in our lives and the world around us. This knowledge is incredibly powerful on its own, or in conjunction with complementary studies in yoga, meditation, or Ayurveda. Highly recommended to anyone looking to deepen their awareness and sensitivities.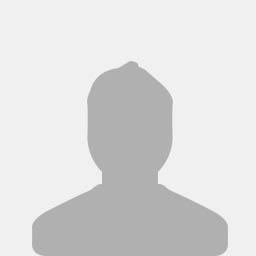 I have been studying with Komilla for three years, and I recommend her and her courses without reservation. The depth and breadth of her jyotish knowledge is beyond compare, and so too is her spiritual wisdom. Through Komilla I feel I have learned many skills useful in my jyotish practice and, even more importantly, I have gained wisdom and deeper insight into myself; as it has been said, you can only go as deep into another's chart as you have into your own.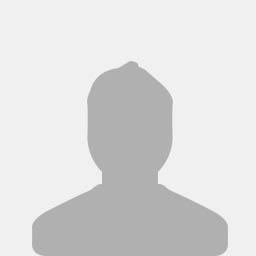 I have very much enjoyed learning about Vedic Astrology. Komilla breaks down this vast field into smaller bites so that the learner can build upon his/her knowledge weekly. She is always open to questions and feedback. One of the best features of this course is that it is a LIVE course! Many other programs are self paced, recorded information. Komilla takes each student's chart and reviews it live. Lastly, this isn't just a Vedic Astrology course, we've been learning about Indian culture and Hinduism. How wonderful to have such a comprehensive course.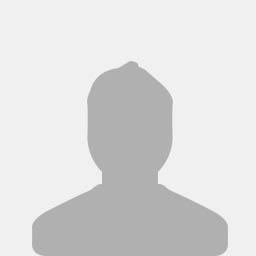 Komilla's dedicated and regular weekly teaching format reliably and cumulatively communicates the very best of the ancient wisdom of Vedic Astrology into the heart of the modern consciousness. Highly recommended.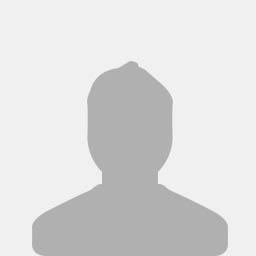 I began study with Komilla in March 2016. The beginner course covers material straight out of the classical jyotish texts. The class provides a framework, from which to learn the fundamentals of Vedic astrology. Every week, you will learn about your personal chart that compliments personal study. It has only been 7 months and I am able to understand much more than I could have hoped for! The greatest aspect of the program is the inclusion of sacred mantra practice alongside classical jyotish. Komilla's wisdom, patience and guidance are the perfect companion for your astrology studies!!!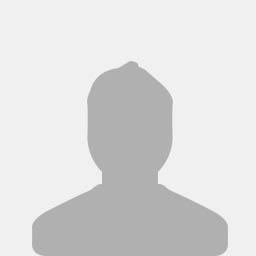 Like a wonderfully well told novel Komilla's foundation course unfolds at such a well paced and easy to digest rate that you're learning very complex information without even realising. A wonderful teacher full of much divine and kind knowledge.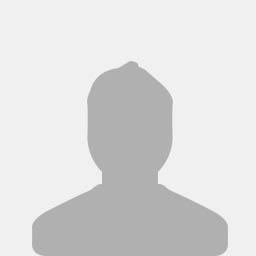 Komilla's webinar is rich in audio and visual details (mantras and pictures of temples) as well as mythology, which makes the material fun to learn. I rate Komilla as a 10 out of 10 for ease of listening- she is articulate, musical, and clear.

Especially outstanding is her strategy of using the charts of her students to illustrate principles of interpretation. One learns chart analysis from the start of classes and the increasing complexity yields insights into the personalities and dharmic missions of fellow students.

The webinar format is limited in providing opportunities for discussing the material, for finding the space to speak as well as listen. The conferences and pilgrimages are probably designed to fill that deficit. I haven't yet participated in one.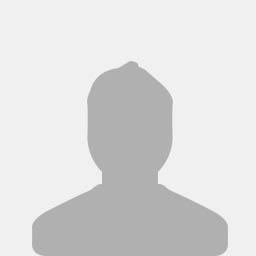 We first met Komilla Ji at the International Yoga Festival March 2015 at Parmarth Niketan Ashram, Rishikesh. There was instant synchronisation of vibrations at the physical and mental level. Since then we have been her students of Jyotisha (Vedic Astrology).

Her online classes are very well structured and imparted in an appropriate easy to comprehend way. The content of each capsule/lesson is well designed.

The most important point in her teaching methodology is the combining of Spirituality into Jyotisha. The blending of the two enables one to understand (a) what we are born with and (b) how to accept, adjust, respond and evolve. This is her speciality. In addition she is able to successfully orient various aspects of Jyotisha (and its extensive knowledge) to layer by layer awareness of deeper and deeper personality.

She is very giving and organises Jyotisha conference for Young talents thus giving an opportunity for them to express and evolve.

We lover her teaching and will be completing all the levels of Jyotisha that Komilla Ji so passionately imparts.
Satya & Shobha
Pune, India 2016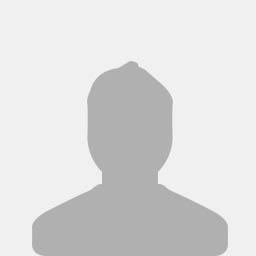 I really appreciate how the energy of the planets are explained in the course. Komilla is a true ambassador of the nine Grahas, representing each of them clearly and thoroughly. – ML, USA

I am taking Komilla's Vedic Astrology Foundations Course. I highly recommend this course. What sets this course apart is the emphasis on Vedic philosophy, myths, stories and symbolism. Yes, you learn the mechanics of Vedic Astrology. But more importantly, you are introduced to the overall Vedic spiritual philosophy---which is what I was looking for. Also, mechanics are explained and interwoven with Vedic myths, stories and symbolism. I consider this very important. First, it helps me remember all the information---the stories and symbolism "organize" the information. And second, it helps motivate and give reason to the astrological mechanics.

A very worthwhile course!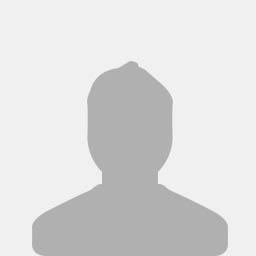 Komilla's webinar is rich in audio and visual details (mantras and pictures of temples) as well as mythology, which makes the material fun to learn. I rate Komilla as a 10 out of 10 for ease of listening- she is articulate, musical, and clear.

Especially outstanding is her strategy of using the charts of her students to illustrate principles of interpretation. One learns chart analysis from the start of classes and the increasing complexity yields insights into the personalities and dharmic missions of fellow students. The webinar format is limited in providing opportunities for discussing the material, for finding the space to speak as well as listen. The conferences and pilgrimages are probably designed to fill that deficit. I haven't yet participated in one. SWC, USA

First year is very important, especially for me, who did not have any prior experience with Jyotish. Studies in foundation course are very structured. The scope of the subject is presented, and it gives understanding of what should be studied in detail. Komilla emphasises the most important aspects, so that the first year student, as me, is not left in confusion of the complexity and vastness of the world of Jyotish. Komilla is very friendly to answer any questions any time.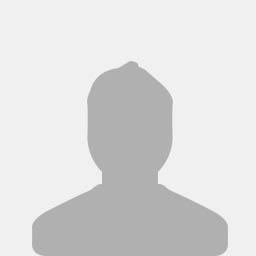 Regarding my personal and academic experience during this course, I have to say that I have been developing my knowledge on Astrology day by day. I love this field and I am enjoying every lesson, every teaching. Moreover, I am in touch and meet other astrologers and share and learn o from them too. I feel so grateful for being involved in this great course and getting a deep a qualitative knowledge from this school. Learning through this technological means gave me another perspective and way of getting knowledge.

Every class and lesson has been greatly organized and synchronized with students, at least in my particular case. I could get involved in every lesson easily. I appreciate the easy and professional way to understand birth charts. Thank you so much for this wonderful opportunity for me to keep on learning and getting involved in Astrology, a study area that I love. Thank you so much.
Manoj,
Rishikesh, India 2016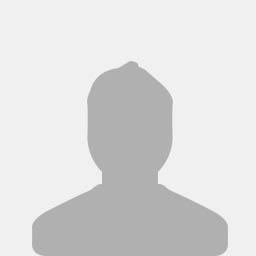 When I began working with Komilla in 2014, I wasn't looking to train as an astrologer. I was looking to understand myself and what was driving me into certain situations and mental states over and over again. I needed a guide but I also wanted to learn how to recognize in a clear and aware manner, how to see the truth behind my karma. As Komilla was able to shine the light of awareness and truth through my chart, I began to awaken and understand my cosmic blueprint. I saw her do this with each person in class. Komilla is the real deal, a true teacher of the astrological and Karmic depths. She is a great astrologer and a profound teacher. I will be completing the 3rd level of Komilla's webinars this year, 2016, and I have loved every class. I respectfully recommend her work.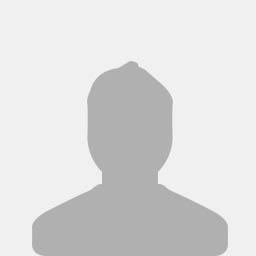 The foundation course is an excellent introduction for all the basic concepts of vedic astrology. Komilla has organised it very well, making it easy to grasp a complex subject. Her vast experience makes the course interesting and fun as she examines all the participants' charts throughout the course.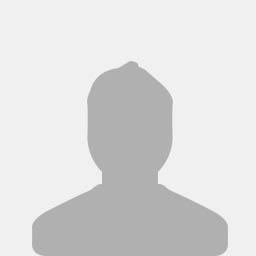 A deep knowledge of the Shastras, a long experience and an impressive spiritual intuition, beautifully mixing experience, science and spiritualism. I strongly recommend Komilla, she is a deep well of knowledge."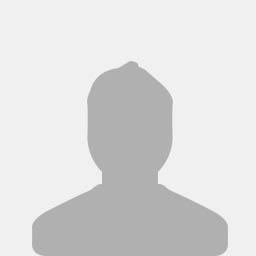 I really appreciate this Jaimini course, not only by its very insightful content and but also by its pedagogical presentation, allowing an easy and simple step-by-step understanding of the multiple aspects and subtleties of this technique. Moreover, the limited number of students allows to give applications for each of them, bringing new insights in our own charts and consequently in our own karmic structure. So it can be said that it is also a part of our spiritual journey, each time unveiling more deeply some aspects of who we are. Of course, it will take more time to imbibe this knowledge and apply it naturally in chart analysis.

Besides, we observe that several Jaimini points need quite a number of calculations and often very precise planets locations, which may explain why they were not much in use before software capabilities. This may also suggest that in ancient time, either people were intellectually smarter and could calculate everything mentally, which could be understandable before the advent of Kali Yuga, or they also had some computing devices unknown to us. I have read in an Indian newspaper of a researcher who said at a recent scientific conference, that nine thousand years ago India was able to build spaceships ("vimanas" in the scriptures), so it would not be a surprise that Jyotish may appear quite "technical" and precise in some ways knowing the capabilities of people in ancient time.

We are very grateful to Komilla who did a wonderful job by organizing all these presentations in a beautiful and easy to follow way, being aware of the time and efforts needed for that. It is a real benediction that such a precious knowledge is now available to us through the modern computer devices, without even having to leave our home and engage in long journeys as it would occur in previous times.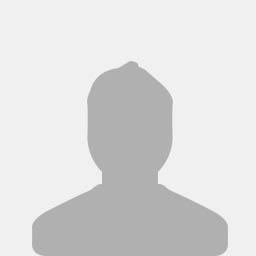 I'm in my third year with Komilla in the Level III Prediction Techniques course. I've enjoyed all three years with her. She makes a very complex subject understandable, going through analytic processes step by step, while also showing us how to handle vedic astrology software. This is possible because of the webinar format that allows visual, as well as auditory, learning. She can move smoothly between a power point presentation and real time software instruction. She presents many examples of chart analysis, including all of the students' charts every week, as well as celebrity charts. Prediction Techniques has been very exciting given the state of the planets and transits this year and the election in the USA! I can't wait to see what surprises await us in class each week!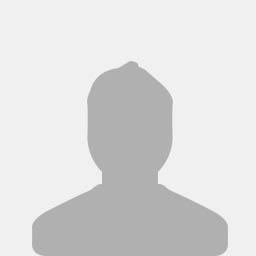 I spent two years trying to navigate the deep waters of Jyotish by reading books and taking various courses but still felt lost in the subject. I am grateful that I finally found Komilla's Foundation Course as it has given me a firm footing in Jyotish. The classes are live which makes it possible to directly ask her questions. She also applies the week's lesson to each student's chart, which is an incredible opportunity to gain a deeper insight into one's self while learning the rules of astrology. Komilla is very generous with her time and knowledge and I highly recommend this course. I look forward to studying with her for many years to come.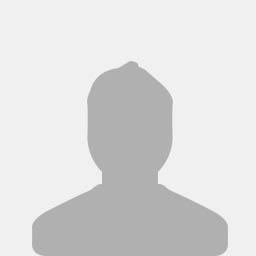 Attending as a non native speaker the classes of the Foundation Course with Komilla I feel quite gifted by the presentation Komilla gives every week to us. The lessons are well structured, presented and explained in an easy way to approach this ancient knowledge. Komilla gives us her wide Vedic knowledge without holding back any secrets and support you with various remedies like mantra practices etc.t to bring lightness to your own soul.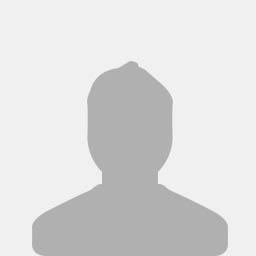 From the very first Foundations class when Komilla said in a refreshingly straightforward manner "I will be your Jyotisha Guru," I knew I was in the right place for me. Her knowledge is vast, yet she is constantly learning and open to new ideas. Her teaching is extraordinarily clear and helpful. I have found that for the first time I can look at a friends chart and have some basic tools to work with without being totally overwhelmed and getting lost in the complexity of it all. Last but not least, her warmth and her smile light up the cosmos.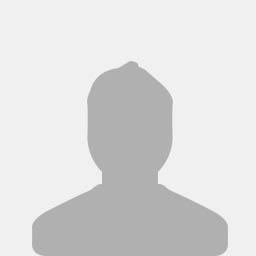 I find that your classes are taught in a very methodical way, building each layer in a systematic way. I love starting each class with Mantras, this has given me very positive energy. I enjoy the easy manner in which the class is taught, no pressure, learning at our own pace...your understanding of everyone's day to day difficulties with life and flexibility given to us. I find your classes are very soothing, they act as a balm and have a healing quality. You take the fear of difficult planets away and present it in a positive way, telling us instead how to deal with it. Thank you, Komilla, for taking me on as a student.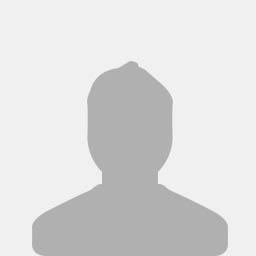 Komilla's jyotish course sequence is a great way to learn not only about jyotish but also about ourselves. In each course Komilla applies the jyotish principles we just learned to each of our charts which is a great way to make the concepts practical and real. If you ever tried to study from books and found that dry and difficult, you'll love the interactive webinar format.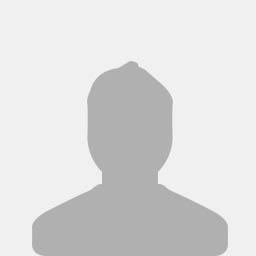 I began studying with Komilla through her Webinar Foundations Course in 2010. After having completed two specialized, Advanced-Level courses - the course on Rahu and Ketu and the Medical Astrology course - I find myself ever more impressed with her abilities in organizing and presenting the classic Jyotish texts and principles to make their deeper meanings understandable to contemporary students. I am ever grateful to her for the grace and ease with which she presents this ancient spiritual wisdom, and for the caring that she extends to all people with whom she works and serves.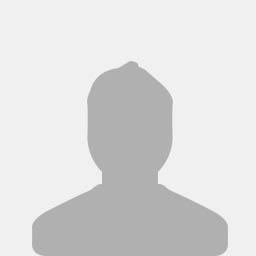 Komilla has presented an engaging interactive course into jyotish astrology via web-in-air. Over a three year period using weekly classes you are taken step by step through a foundation course, rules of interpretation and prediction techniques which helps the student by using a systematic approach. Practical experience is gained by using numerous charts and working through the notes helps in the understanding of jyoti. A personal connection is made so that when any questions may arise the student is able to be guided to the required knowledge or understanding. Using your own chart helps deepen the understanding, as one's own chart comes to life. Komilla is dedicated in her teaching and has created a system of learning that delivers this ancient science to the keen student. I have been fortunate to be able to study jyoti with her.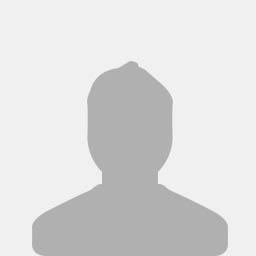 I knew the name of guru when I studied in ACVA in 2002. I started to buy CDs of teaching Vedic astrology courses from 2008. I have attended guru's webinar classes since 2011. I am from Taiwan. English is not my mother language, but I can understand what guru teaches. Guru is a kind and patient teacher. Guru is patient to teache a student till the student understands the content if the student has a question in the class. Guru gives a lot of example charts in the advanced class. Guru leads me to another viewpoints of Vedic Astrology world. Thanks to my guru.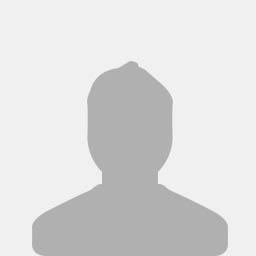 Komilla, thank you for the foundation course 2013. It is not only your deep knowledge, that I only can imagine. It becomes so wonderful throught your intuition and because it seems to be coming from your heart. Again, many many thanks! It is like a treasure for life...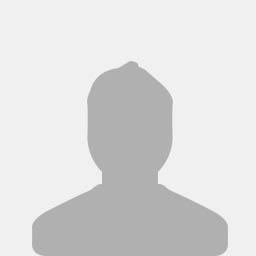 Studying Joytish with Komilla Sutton is very interesting and informative.  I am taking the Foundation Class so there is a great deal of new information to learn.  Komilla presents the information in a clear and concise way, and she makes the most complicated issues understandable.  I would recommend studying with Komilla whether you want to eventually become an astrologer yourself or if you just want to learn more about yourself and the world around you.  It is a fascinating journey with Komilla as your very able and helpful guide.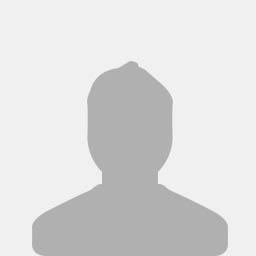 The foundation course taught by Komilla not only teaches one the foundations of Vedic astrology but provides you with the means of a spiritual way of life that brings lightness to the soul. This is achieved through Komilla exposing her students to manta practices, different deities and religious celebrations. As a student, you can't help but feel that you are privy to  sacred ancient knowledge. This course is highly recommended to those who are on the path of self discovery and who are seeking answers about themselves.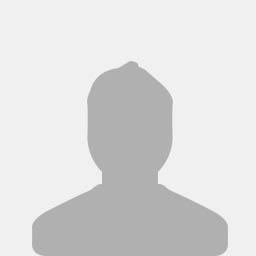 I have found the Foundations Course taught online by Komilla Sutton to be really interesting and very well structured. The webinar platform is great as it allows you to have a live class which really benefits learning as you can ask questions and discuss issues as they arise. On the other hand, if you can't attend a class you can still stay up to date because all the classes are stored In Google Drive from where you can download and save them yourself for future reference.

I feel the course has given me a very solid foundation in Vedic Astrology and I am looking forward to continuing with the second year course in  2014.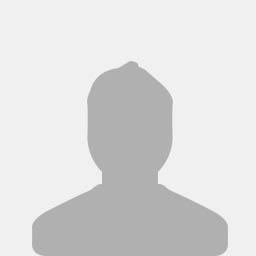 Studying Jyotish by attending a webinar offered the opportunity to attend Komilla's lessons which otherwise I would never have been able to. After having received an interpretation for my personal chart from Komilla some years ago, each lesson of the webinar gives new insights because Komilla discusses multiple aspects of my personal chart and those of other participants during the course. The information about Jyotish that I received from Komilla's webinar is authentic, rich and comprehensive. Thank you very much - I will continue.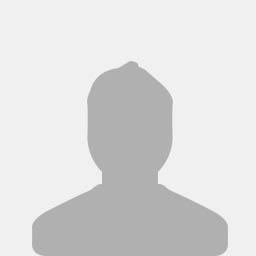 I will recently complete Komilla's 3 year Vedic Astrology online webinar courses.

Komilla's  spiritual and practical knowledge of astrology is profound.  Her lessons are very well organized and supported by audio and priceless manuals.

It has been thrilling to learn and growing with fellow astrology students from across the globe.

Komilla's ongoing commitment to professional development means every year there is an advanced course that I eagerly will look forward to attending.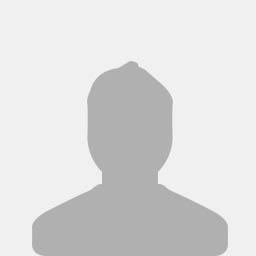 I have taken Komilla's webinar Levels I, II and III. One of the things I like about her classes is that she not only teaches you about Jyotish but she also includes the wisdom of Sanatana Dharma (Hinduism) and how it relates to Jyotish. I feel this additional information helps me to really get a deeper and broader understanding of this ancient and very intense science.

Thank you Komilla.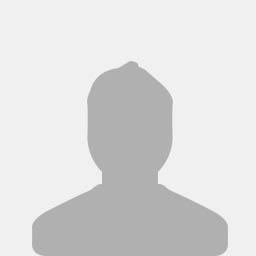 I have studied Techniques of Interpretation and Prediction course with Komilla.

In order to expand my knowledge both online courses have been very helpful .  It is important to understand that astrology is multifaceted and that we need to know various techniques and ways to interpret a chart.

Komilla has taught these classes giving clarity to a complex subject and she has done so in a fun and entertaining way. Highly recommended.
LEP,
California, USA 2013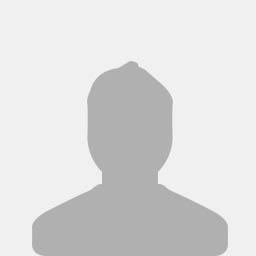 I love that Komilla starts each class with mantras.  Before I began her classes I didn't really recite mantras but over the years have realized what a beneficial effect they have on me.  Komilla makes each lesson clear and easy to understand.  She stops frequently to see if we have any questions.  Komilla applies most of the lessons to our own personal charts, which I find to be very helpful.  This allows us to see and discuss how the lesson is working in a variety of people.  I have learned so much in such a short time and highly recommend her classes to everyone.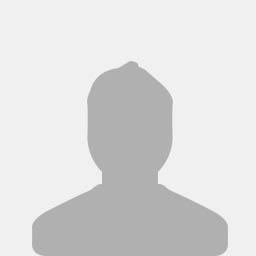 Komilla, thank you for your personal attention throughout the past three year's Webinar courses; I have enjoyed each week, and am looking forward to your next Level IV course starting in June. The beginning of each class, with beautiful, color photographs from India, and opening Mantras is very calming and conducive to learning the basics and the esoteric techniques, and to gaining spiritual insight. Your format is easy to follow and pleasant. The Webinar format has allowed me to practice chanting Mantras in the privacy of my home.

Your colorful, easy-to-read slides and example Charts have helped me to be able to read both North and South Indian charts with ease. I feel blessed to have this fantastic opportunity to take your Webinars because I am learning directly from an internationally-respected Jyotishi, and you get to know each of us individually. During our live Webinars, I can feel the mysterious transfer of deeper knowledge from Guru to Student.

Thank you, Komilla, for your patience in answering my many questions. I also thank you for maintaining our class privacy and keeping our class recordings only among our class participants. This practice has encouraged openness and trust and leads to sharing personal information within our class; analyzing our class charts gradually over time, step-by-step, gives us an apprenticeship-type of experience. The class recordings of each Webinar often contain hidden gems of information which I didn't get the first time.

I highly recommend your Webinar courses for both beginners and advanced/Professional astrologers who are interested in accuracy and the journey of the Soul. You are a gifted teacher, Komilla, and I feel fortunate and grateful to be able to be guided by you on the path of ancient knowledge.
JS,
Northern California, USA 2013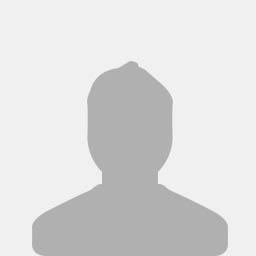 First I appreciate the competence and generosity of Komilla. Being from India she master many aspects of Vedic Sciences in a wonderful way. We can feel the integration of the knowledge about Mantra Deity, and of course Jyotish. And the generosity is how she always want to give all the information that she can, answering question with the concern to bring  light in our being. -The documentation and the course are very clear, complete and based on the classic text in Jyotish. -Technically, Webinar is wonderful, we can be directly in touch with the teacher. Be able to ear mantra pronunciation is a real treasure by himself. Without having to travel, we can access to the class and having the video of each session we can visit them as much we need to do. I'm really grateful to have the opportunity to join her group. Komilla is a wonderful gift for the students.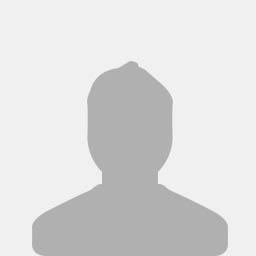 I really appreciate the opportunity to have been part of the Jyotish Foundation Course. I found Komilla's approach to this ancient sacred science most enlightening and fascinating. It helps me to better understand human life and its development not only from the perspective of one's astrological constitutions but also via the a profound Vedic wisdom that has its root from time immemorial. Throughout the webinar course, Komilla sheds light on many life's issues and the human condition which I found extremely helpful and consciousness expanding. Thank you Komilla for sharing you many sagely insights and wisdom with us.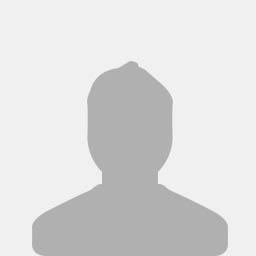 We are near completion of the Foundation Course 2013 in Vedic Astrology with Komilla Sutton, via Webinar.

This has been an incredible journey of learning with a teacher who has the most extraordinary insight and interpretation of the complicated subject.

She had lead us through the basic foundation of knowledge with such expertise and empathy, never lecturing, but making us all feel part of the journey.

I moved Classes due the time change, but other than that it made no difference whatsoever, we picked up from where we`d left off one week to the next.

Just this one year of studying has already given me an insight into how one can protect oneself, and others, with this knowledge of the science of Vedic Astrology, and I am truly looking forward to starting the next year with Komilla.
KH,
India and London, UK 2013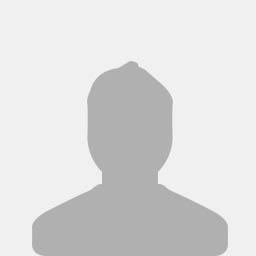 Thank you for a wonderful course, I found it an extremely rewarding experience. It was amazing to be in a virtual classroom situation and yet physically on the other side of the world. Technically the downloads are easily accessable and easy to manage. The great wealth of knowledge that Komilla imparts to her students was well worth the effort and her courses are highly recommended to anyone interested in Vedic Astrology.
EM,
Cape Town, South Africa 2013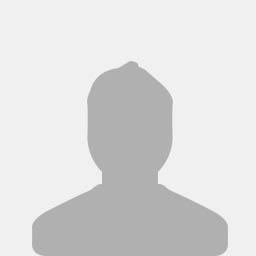 The Naksatra Webinar was wonderful and very informative.I learned not only about the different aspects of Nakshatras in the course, but also a lot about my own chart as well. Every Webinar was packed with information and we covered much ground, including the Panchanga aspects,some Ayurveda, some Muhurtha, and some compatibilityas well as many other topics. I would highly recommend this class and will be reviewing the information continuously. Thank you Komilla!
JG,
Sebastopol, California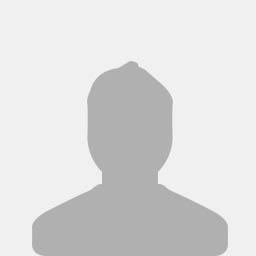 Komilla is a fantastic astrology teacher. As a Westerner and beginner to Vedic astrology, I have thoroughly enjoy the way in which she presents this esoteric and profound tradition. Her careful approach makes a complex subject fascinating, and her breath of knowledge is truly impressive. With each lesson, she both informs and enlightens. Studying with Komilla is like a trip to the library and the movies all at once. One not only reads, but "Sees!"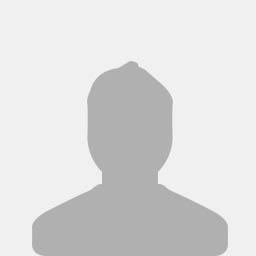 Liberating - Komilla's course is liberating providing not only a sound basis for Vedic astrological knowledge but also as a journey in profound Self knowledge that helps illuminate the core of your being. The 36 week course builds weekly in understanding, unveiling nuances of meaning and is as much a commitment to Self as it is to humanity and an understanding of life.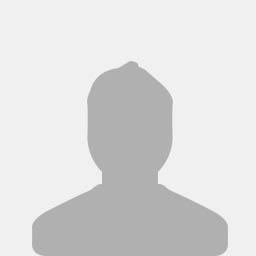 I have taken online classes in the past, and Komilla's is far easier to follow than the previous ones. Her presentation is clear and comprehensive. She takes time for questions and discusses her students' charts, so we may understand the concepts in real life. This is an excellent introduction to Vedic Astrology.
SL,
Phoenix, Arizona, USA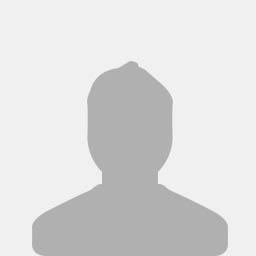 I have met Komilla Sutton in LA at the Art of Prediction seminar in November in 2009. My knowledge of the astrology was very limited and I had doubts if I could take much from those workshop, but I was impressed of Komilla's teaching. When a webinar has been announced, I also had some worries about utility of Internet sessions.

Some questions had to be cleared off: how would it be possible to ask questions, would the lessons be practical enough, will everything go smoothly with the technology?

Anyway I had decided to try it and signed up for the webinar and after the first session, my worries disappeared. All lectures were excellent. They had been perfectly prepared, very informative, practical and accompanied with unique visual materials, and also had very friendly virtual atmosphere in sharing opinions and discussing things. But the winning factor was that you can be anywhere in the world and still be able to participate in the class. I travel a lot, had changed tree locations since the webinar began. Currently, I am in Russia and I am happy to be able to continue participating and be a part of this virtual class.
TL,
San Francisco, CA, USA & Russia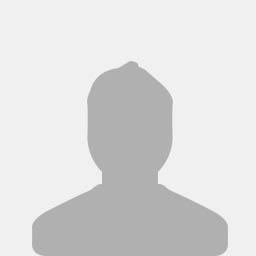 I would like to express how pleased I am to be participating in your Foundations Course, which truly surpasses all my expectations: not only is the material exceptionally well-organized, but it is presented with clarity, insight and sensitivity.

Although I was at first uncertain that a Web-course could hold my interest or that there would be much possibililty for interaction, I have been pleasantly surprised! Not only do you succeed in creating a channel that transmits the material in such a way that allows my awareness to grasp meanings that heretofore evaded my understanding, you also succeed in creating an atmosphere that encourages participation by all, helping each of us to feel a personal connection not only with you but with all the other students.

The practice of applying the principles of each lesson to our personal charts serves as a powerful means toward self-understanding and transformation through the birth chart. It is also invaluable to receive and be able to refer to the Power-Point presentations and lesson recordings so I may devote my full attention during the lessons without worrying about missing anything in my notes! I appreciate above all being able to have weekly contact with a Jyotish Guru-teacher of such high caliber without having to make the sacrifice of leaving home for extended periods of time.

I find the supplemental manuals that go with the course invaluable. They are organized in a way that facilitates comprehension and memory -- and they are helping me to resolve many questions on Jyotish that I'd been unable to understand in the past.

Besides respect, I feel immense gratitude toward you for all you give through your teaching.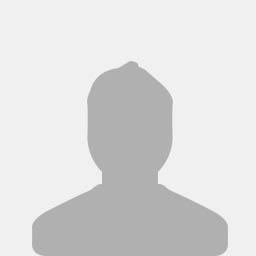 I was delighted to participate in Komilla's Foundation Webinar – To do so I had to rise at 3am and then 4.30am to participate! I am in the remote part of the world but that did not stop me from learning this wonderful "science of light" and believe me it was worth getting out of bed for Komilla! Her wisdom is profound. The Lessons are mind blowing. She teaches the whole lot from Ashwini to Nakshatras to Mantras to Yantras!! Mate this lady knows her stuff. Love your work Komilla.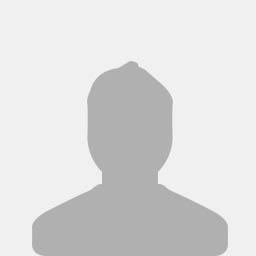 The weekly webinar class has been fantastic. The online environment is better than a live class because I attend from my home and then have a complete recording of the class to keep.

It is great to hear a lecture about a technique, but honestly, 2 weeks later when I am looking at a chart it is priceless to be able to replay the talk and listen to the topic again. The slides allow me to quickly skip through the recording and listen to the topic that I am trying to remember.

I have done other distance learning classes which never met live and there is something about having everyone together at the same time that gives the feel of an in-person class with the convenience of attending from home. If you miss a class, no problem, you will get a complete recoding that syncs with the slides so you know everything that happened in the class.

It is a rare and valuable opportunity to be able to meet with an accomplished Jyotish who is also a gifted teacher to learn this ancient and complex science, in easy to digest weekly sessions.

The three modules allow time to really cover all angles of chart interpretation and then spend time putting all the concepts into action. The presentations are clear and well organized so that I can listen to the class during the week and take detailed notes. I have been able to build a comprehensive reference guide to remind me of all that we have covered in the course.

I have grown a great deal as an astrologer over the months of this course. I recommend this to everyone who wants to begin to swim in the ocean that is Jyotish.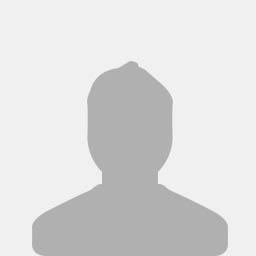 Komilla is a wonderful teacher and her knowledge and relationship with Jyotish is inspiring. Through the webinar we get the chance to experience her as a teacher no matter where you are in the world. Studying the subjects through your own charts and those of your fellow students in the webinars creates a special situation, where self knowledge and intuition is expanded in the light of Jyotish. Studying with Komilla in this way is a rare opportunity not to be missed.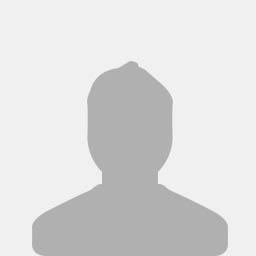 I am currently in the second year of Komilla's webinar program. I just love the classes. Komilla teaches all facets of Jyotish in great detail.

I had tried the beginning classes of some other teachers and never felt I was learning all there is to know about Jyotish. They taught beginning classes as if I had prior knowledge of the subject, which I didn't (I had never even studied Western Astrology). Komilla's approach is much better as she teaches everything, starting with the basic introductory material. Then step by step through detailed power point presentations, she builds on the knowledge base and brings you along to the more advanced material, all in a very well-planned and thorough manner. She has also created manuals in hardcopy which reiterate all the lessons and are worth having as a study guide.

In addition to teaching the Jyotish material Komilla stresses the spiritual aspect of the study. She teaches the various planetary mantras and practices, which provides a very full picture of Vedic Astrology. She integrates extensive visual aids into each of the webinars; wonderful photographs that she has taken in India of the many deities, temples and ceremonies.

I highly recommend Komilla's webinar classes.